From conference coordinator Kathy: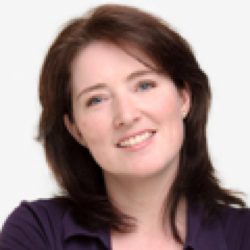 Hello!
25 years! Can you believe it? #SiWC17, coming up this October 20-22, with master classes and intensives on the 19th, marks the 25th annual Surrey International Writers' Conference. I'm excited to be bringing you the first newsletter of this milestone year. 
It means the world to us to continue the legacy started by Ed Griffin with a handful of helpers (our own Betty White of the North, Carol Monaghan, among them) and a small group of attendees in a borrowed school classroom. So you know we couldn't let this anniversary go by without a few special happenings.
First up, we have a brand new website, which is going up even as I write this newsletter. Along with all the content you're used to, we're excited to finally have a dedicated photo gallery for pictures of past years. And we know you'll be as thrilled as we are to know the new site is fully responsive. No more struggling with checking us out on your smart phone or tablet. No matter the screen size, the site will work for you. Check it out at www.siwc.ca. 
Also up at the new website is this year's presenter roster. We are SO excited about the people who are coming to teach, listen to your pitches, and spend their time with us this year. We hope you will be, too. 
Among the notable things at this year's conference are an unprecedented number of master classes and intensives and more workshops and panels than ever before. But don't worry: some things at SiWC never change. We'll never charge you for pitch or blue pencil appointments. And along with offering the best conference we can, we always strive to make everyone feel at home.
Whether you're a first-timer looking for a warm, welcoming place to dip your toes in a conference pool for the first time or a seasoned veteran eager for inspiration and professional development, SiWC has something for you. 
Registration for this year's conference opens at noon on Wednesday, June 7, so mark your calendars! Last year, we were halfway sold out by the end of the first day and entirely sold out by partway through the summer, so don't procrastinate.
Our annual writing contest is already open, with a $1000 first prize, and stories judged by none other than Diana Gabaldon and Jack Whyte. 
We have two different scholarships on offer again this year: the Tan Seagull Young Writers' Scholarship and the SiWC Diversity Scholarship. Check them out on our website and get your applications in! 
We'll be posting more information about this year's conference over the coming weeks. You can keep up with SiWC news on our website, our twitter feed (@siwctweets), and on our Facebook page. If you've been to the conference before, you're welcome to join our private Facebook alumni group for year-round community and encouragement. If you haven't been to SiWC before and would like to be a part of that group, all you have to do is attend this year's conference!
And make sure you stay tuned for a very exciting announcement, coming very soon.
Kathy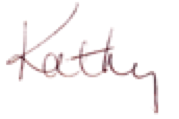 Kathy Chung
SiWC Conference Coordinator
www.siwc.ca
@siwctweets