From conference coordinator Kathy: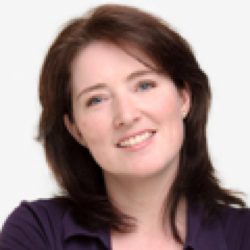 Hello!
Get ready… get set… registration for #SiWC17 opens in just two weeks, at noon Pacific on Wednesday, June 7. Last year, the conference was halfway sold out in under 24 hours, with Jack Whyte's master class selling out in an astounding six minutes, so we highly recommend registering as early as possible so you won't be disappointed.
We've added our presenter roster and most of the master class and workshop details to our website at www.siwc.ca. We'll add the rest as they come in, but what's there will give you a strong idea of what to expect from this year's conference, and for your planning purposes, all the master classes that will be offered are listed. 
Our Tan Seagull Scholarship for young writers and our SiWC Diversity Scholarship are both open to applications, and we're already accepting entries for our annual writing contest, too. Check out details for all of these on our website.
If you're interested in supporting, rather than applying for, one of our scholarships, we now have a "support us" button on the home page of our website when viewed on a larger screen. It won't show up on your phone due to the lack of real estate, but it'll be there on your computer if you'd like to help. Our diversity scholarship is an attendee initiative, launched by an anonymous donation, and we'd love to keep it and the Tan Seagull going for years to come. 
From that button, you'll also find information on buying an ad in our brochure, seen by upwards of 750 people passionate about books and writing, and about becoming a partner. SiWC is not-for-profit, so every penny we receive goes toward bringing you the best possible conference we can put together every year while keeping registration rates as low as we can manage.
Make sure you stay tuned to siwc.ca, our Twitter feed, and our FB page for lots of exciting news coming up over the next few weeks. We may have something up our sleeves…
A few registration tips and details for you:
As a reminder to repeat attendees, and for those of you who are new to the registration process, you'll have the chance to book a pitch and blue pencil appointment at the time of registration if you want them, so do your homework before you sign up. We suggest choosing a few people you'd be interested in meeting with so you won't be scrambling if someone's slots are already full.
If you're interested in a 25th annual conference t-shirt, make sure you order one during registration. We'll have other shirts and SiWC merchandise on site as usual, but will be bringing in the 25th annual shirts based on pre-orders only. You will not be able to get one on site if you don't order ahead of time.
New this year on the registration form: the name you enter at the beginning of the registration process can be whatever name you want on your name tag. It will appear as you enter it (so watch for typos and preferred upper/lowercase letters!). You'll enter your real name for the payment information. 
That's all for now!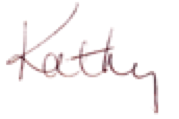 Kathy Chung
SiWC Conference Coordinator
www.siwc.ca
@siwctweets