From conference coordinator Kathy: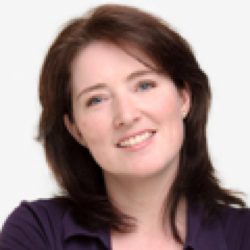 Hello!
WOW! What a summer it's been so far here at SiWC Central. We've never seen a registration rush as busy as this year's, and we're incredibly gratified by it. Registration has been open a little more than a month, and we're already 90% sold out! Thanks to all who've registered!
If you haven't signed up yet, NOW is your chance. Currently, we still have basic packages and Sunday only available, as well as space in most of our master classes. We're taking wait list requests for all of our sold out packages and classes at registration@siwc.ca. Note that priority on our full package wait list will be given to those who are registered for basic packages. 
Don't forget that our scholarship applications are still open, as is our writing contest. Get those entries in! And ad space is now available in our conference brochure. Contact Tricia at siwc@triciabarker.com for rates and details.
Some of you have noticed that we've been dropping hints about something new and special for our 25th anniversary year. Of course we're working hard to make our 25th annual conference special, but a milestone like this seemed to need even more than a stellar SiWC in October. 
For years, one of the frequent suggestions on our conference evaluation forms has been to offer you MORE SiWC by giving you another chance to get together with your conference friends and keep the writing inspiration going year-round. We listened, and we decided that our 25th anniversary was the perfect opportunity to bring you a bonus event. SiWC will continue as always, every October at the Sheraton Guildford Hotel in Surrey, BC. But as a special treat for this special anniversary, we're also going to bring you
SiWC at Sea!
That's right. You wanted an SiWC writing retreat and more workshops. So we've planned exactly that aboard a cruise ship in the Caribbean! How cool is that? Imagine writing on a lounge chair, staring out at the deep, turquoise waters of the Caribbean Sea, or having a brand new story inspired by a wander around Roatan. Sounds good, doesn't it? Add to that dinners with presenters, workshops, dedicated writing time, socializing and lots of fun, and you get some idea of what attendees will experience next April.
We'll sail from Galveston, Texas, aboard Royal Caribbean's Liberty of the Seas. 
April 8, 2018 – depart Galveston
April 9 – Sea day – workshops and writing time!
April 10 – Sea day – workshops and writing time and fun!
April 11 – Port day – Roatan, Honduras
April 12 – Port day – Puerto Costa Maya, Mexico
April 13 – Port day – Cozumel, Mexico
April 14 – Sea day – workshops and writing time and more!
April 15 – Arrive in Galveston
On port days, we'll have some group excursions available, and we'll still sneak in writing time, dinner with the group including with presenters at your table (faculty to be announced), socializing, and more. 
Note that this event has limited capacity compared to SiWC, so register early to avoid missing out! Registration will open Wednesday, August 9 at noon. Check out all the info on our SiWC at Sea page at siwc.ca. 
Please join us on this amazing, special adventure. And, of course, at SiWC this October, too. Looking forward to seeing you!
Kathy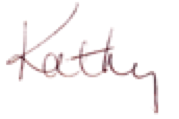 Kathy Chung
SiWC Conference Coordinator
www.siwc.ca
@siwctweets